---
The Juneau Community Foundation promotes philanthropy and effectively responds to the needs of our community to create a healthy, safe, and culturally rich environment.
---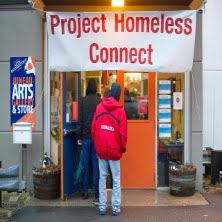 2018 Hope Endowment/CBJ Social Service Grants. The Juneau Community Foundation has awarded $1.87M in grants to local social service organizations to help Juneau's most vulnerable residents. The grants support non-profit service providers in these areas: homelessness, food security, addiction, domestic violence, suicide prevention, senior care, hospice, mental and physical health, education and income stability. In partnership with the City & Borough of Juneau, Avista Corporation and the United Way of Southeast Alaska, twenty-six local organizations are receiving grants. Lean more.
Eaglecrest Cabin Project. Juneau Community Foundation, Eaglecrest and the Eaglecrest Foundation have partnered up to build a new public access cabin. For more than 20 years, Eaglecrest has held the goal of building a public use cabin in order to expand their outdoor recreation facilities and increase year-round use of their extraordinary property. Learn more.
---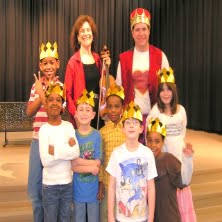 "Strings & Stories" Alaska Tour. Violinist Linda Rosenthal and actor/storyteller Bill Blush are touring Alaska sharing their two-person show that combines music and theater in a delightful kaleidoscope of favorite children's stories, classical music, whimsical mime, and improvisation. After Juneau, they head north to Naknek, Fairbanks, Nenana, Quinhagak, Eek, Aniak, Sleetmute, Nightmute, Tununak and Unalaska. Juneau Community Foundation, Alaska Airlines, Rasmuson Foundation, Juneau Arts & Humanities, local sponsors and school districts are working together to make these shows, designed for grades K-6, possible in these communities. Learn more.
WORLD IN PROGRESS: Arts-Based Racial Justice. Art can be a powerful tool for social justice, as both a catalyst and a vehicle for conversation. Learn more.
Pelican Playground Rebuild: New playground equipment is needed for kids in Pelican, Alaska! Learn about other Special Projects.
---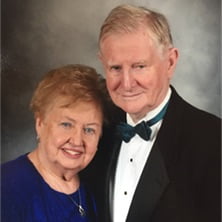 Stories of Local Philanthropy. The Juneau Community Foundation held their annual Philanthropy recognition dinner on September 21, 2017. The event honors outstanding local individuals and businesses who demonstrate their commitment to community philanthropy and leadership. Hugh and Shari Grant received the Philanthropist of the Year Award and Alaska Marine Lines and AELP/Avista accepted the Philanthropic Business Awards. To further honor the Grants, funds were raised during the evening for the Foundation's Juneau Hospice Endowment Fund. Learn more about the honorees and other donor stories.
"Be Like Ken"– Ken Leghorn 2017 Founders Award recipient. Learn more.
Founders' Award program video: Ken's speech on the power of giving, and giving big, begins at minute 26.
---
Arts Vibrancy Endowment. Juneau's vibrant arts scene and rich cultural history are among our city's clear strengths. The two are often intertwined, such as in the many expressions of Northwest Coast Native art that can be found throughout Southeast. In study after study, the arts have been shown to be beneficial in promoting social connectedness, building bridges between diverse populations, engaging students, and stimulating personal growth and community involvement. In addition, the arts contribute significantly to our local and regional economy. Learn more about the Arts Fund.
Youth Fund. Supporting local youth, a far-reaching approach to building a healthy community.
Parks, Trails & Recreation Fund. Enhance our trails, revitalize neighborhood parks and recreation areas.
Education Fund. Empower people of all ages, with the skills they need to thrive and flourish.
---
---
No matter the size, a gift to the Juneau Community Foundation is a first step in advancing a cause that matters to you. Find out more about how your donation can help create a healthy, safe, and culturally rich environment in our community.