Equity and access are at the heart of the Juneau Community Foundation's commitment to Juneau's youth. 
Community Projects Need Your Support
Juneau Hope Endowment Fund & CBJ Social Service Grant Program
---
The Juneau Community Foundation promotes philanthropy and effectively responds to the needs of our community to create a healthy, safe, and culturally rich environment.
---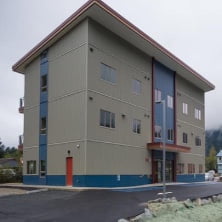 Housing First – Phase Two. The Juneau Housing First Collaborative is kicking off local fundraising in support of Housing First – Phase Two. The project will double the number of units at the existing Forget-Me-Not Manor, a 32-room facility in Lemon Creek. Housing First is a homeless assistance approach that prioritizes providing permanent housing to people experiencing homelessness. Learn more about the project and project partners, including the Juneau Community Foundation.
Youth Equity Project. Thank you to First Bank for a generous $5,000 donation supporting the Foundation's commitment to youth equity! First Bank's $5,000 gift matches donations made in the same amount from The Friends of Zach Gordon and the Foundation. These funds will be used to ensure that low income kids can participate in local activities and camps that build confidence, promote school success, connect kids with each other, adults, and a world of possibilities. Learn more.
---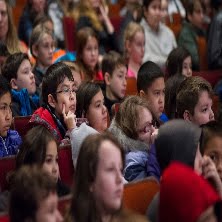 Art Bus Excursions – Connecting Every Juneau Student to the Arts. Art Bus Excursions are field trips to local arts experiences for our youth. Any Given Child Juneau currently provides annual Arts Bus Excursions for all 2nd, 4th, 5th, 6th and 8th graders, with more in development. Learn more.
Community Concert Organ. "An explosion of harmonic crunchiness" — coming soon to a venue near you! A concert-quality organ has been donated to Church of the Holy Trinity. This modern concert-quality four-manual organ is capable of producing any style of organ music with extraordinary fidelity. To realize its potential for the Juneau arts community the church must acquire and install 18 speakers and "voice" the organ. Holy Trinity is one of Juneau's preferred performance venues – a beautiful space with excellent acoustics, a real delight for Juneau's professional and amateur performers and a favorite of Juneau's audiences. Learn more.
---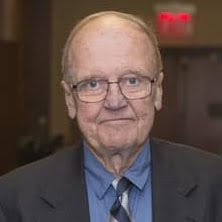 Stories of Local Philanthropy. The Juneau Community Foundation held their annual Philanthropy recognition dinner on September 27, 2018. The event honors outstanding local individuals and businesses who demonstrate commitment to community philanthropy and leadership. Mike Blackwell received the Philanthropist of the Year Award and Sealaska accepted the Philanthropic Business Award. And, new this year, a Nonprofit Organization Award went to JAMHI Health & Wellness for their extraordinary service. To further honor Mike Blackwell, funds were raised during the evening for the Marie Darlin Arts & Literature Prize. Learn more about the honorees.
Marie Darlin Arts & Literature Prize will honor Marie's remarkable legacy and achievements through an annual award for outstanding works of art or literature that enhance our understanding of the social, natural, local, and economic history of the area. The Juneau Community Foundation and Friends of the Juneau-Douglas City Museum are raising funds to establish this prize. Learn more.
---
Arts Vibrancy Endowment. Juneau's vibrant arts scene and rich cultural history are among our city's clear strengths. The two are often intertwined, such as in the many expressions of Northwest Coast Native art that can be found throughout Southeast. In study after study, the arts have been shown to be beneficial in promoting social connectedness, building bridges between diverse populations, engaging students, and stimulating personal growth and community involvement. In addition, the arts contribute significantly to our local and regional economy. Learn more about the Arts Fund.
Youth Fund. Supporting local youth, a far-reaching approach to building a healthy community.
Parks, Trails & Recreation Fund. Enhance our trails, revitalize neighborhood parks and recreation areas.
Education Fund. Empower people of all ages, with the skills they need to thrive and flourish.
---
---
No matter the size, a gift to the Juneau Community Foundation is a first step in advancing a cause that matters to you. Find out more about how your donation can help create a healthy, safe, and culturally rich environment in our community.