A very generous donor is currently matching donations to the cabin project! Your contribution to this exciting project will be matched dollar for dollar. The cabin fundraising goal is $125,000 and $118,630 has been raised thus far, 95% to goal.
To learn more about the project and to donate!
We encourage everyone to be philanthropic, to promote the welfare of others, especially by donating money and time to good causes. Please support local non-profits that make a difference in your lives, and, consider these community originated projects that are seeking support.
---
The Juneau Community Foundation promotes philanthropy and effectively responds to the needs of our community to create a healthy, safe, and culturally rich environment.
---
Strings & Stories Alaska Tour. Violinist Linda Rosenthal and actor Bill Blush are returning to western Alaska to perform and teach in the communities of Tununak and Nightmute, both located on Nelson Island about 100 miles west of Bethel and part of Lower Kuskokwim School District. They were scheduled to perform there last March as part of their 3-week Strings & Stories Alaska Tour, but the weather had other plans! Strings & Stories is a Juneau Community Foundation Special Project. Learn more.
Treadwell Ditch Trail Renovation Project. The Juneau Community Foundation in partnership with the National Forest Foundation awarded $85,000 to Trail Mix in support of significant trail work during the 2018 field season. These funds were used primarily for purchase and installation of bridges. Trail Mix, National Forest Foundation, and the Juneau Community Foundation recently celebrated the project and the partnership that has formed to see the project through to completion. Learn more. 
---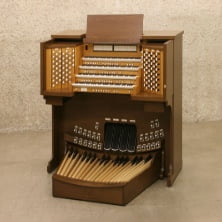 Community Concert Organ. "An explosion of harmonic crunchiness" — coming soon to a venue near you! A concert-quality organ has been donated to Church of the Holy Trinity. This modern concert-quality four-manual organ is capable of producing any style of organ music with extraordinary fidelity. To realize its potential for the Juneau arts community the church must acquire and install 18 speakers and "voice" the organ. Holy Trinity is one of Juneau's preferred performance venues – a beautiful space with excellent acoustics, a real delight for Juneau's professional and amateur performers and a favorite of Juneau's audiences. Holy Trinity has close working relationships with the Juneau Lyric Opera, the Juneau Bach Society, Juneau Jazz and Classics, the Juneau Symphony, the Juneau Arts & Humanities Council, and a dozen other performing arts groups. A concert-quality organ at Holy Trinity is going to play an active role in the Juneau arts community. Learn more.
---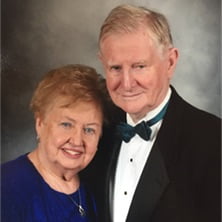 Stories of Local Philanthropy. The Juneau Community Foundation held their annual Philanthropy recognition dinner on September 21, 2017. The event honors outstanding local individuals and businesses who demonstrate their commitment to community philanthropy and leadership. Hugh and Shari Grant received the Philanthropist of the Year Award and Alaska Marine Lines and AELP/Avista accepted the Philanthropic Business Awards. To further honor the Grants, funds were raised during the evening for the Foundation's Juneau Hospice Endowment Fund. Learn more about the honorees and other donor stories.
"Be Like Ken"– Ken Leghorn 2017 Founders Award recipient. Learn more.
Founders' Award program video: Ken's speech on the power of giving, and giving big, begins at minute 26.
---
Arts Vibrancy Endowment. Juneau's vibrant arts scene and rich cultural history are among our city's clear strengths. The two are often intertwined, such as in the many expressions of Northwest Coast Native art that can be found throughout Southeast. In study after study, the arts have been shown to be beneficial in promoting social connectedness, building bridges between diverse populations, engaging students, and stimulating personal growth and community involvement. In addition, the arts contribute significantly to our local and regional economy. Learn more about the Arts Fund.
Youth Fund. Supporting local youth, a far-reaching approach to building a healthy community.
Parks, Trails & Recreation Fund. Enhance our trails, revitalize neighborhood parks and recreation areas.
Education Fund. Empower people of all ages, with the skills they need to thrive and flourish.
---
---
No matter the size, a gift to the Juneau Community Foundation is a first step in advancing a cause that matters to you. Find out more about how your donation can help create a healthy, safe, and culturally rich environment in our community.