Juneau Hospice Endowment Fund
---
The Juneau Community Foundation was created to promote philanthropy and effectively respond to the needs of our community to create a healthy, safe, and culturally rich environment.
---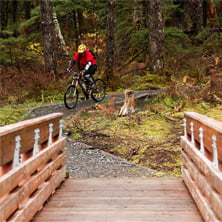 Parks, Trails & Recreation Fund. The spectacular natural beauty that surrounds us in Juneau is frequently cited as one of the best things about living here. The Foundation builds on that strength by supporting opportunities for outdoor and indoor recreation enthusiasts of all backgrounds and ages. Through the Parks, Trails & Recreation Fund, we seek to enhance our world class trail system and revitalize neighborhood parks and recreation areas. Treadwell Ditch Trail, new wilderness cabins, Cope Park/Christopher Trail, Auke Lake recreation area…learn more about the fund! Also in the news:
Our trails and parks are community assets – My Turn, Juneau Empire
New bridges, old trail: Treadwell Ditch Trail getting upgrades – Juneau Empire
Juneau's world class community trail system and its steward: Trail Mix – Capital City Weekly
---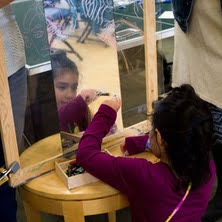 WORLD IN PROGRESS: Arts-Based Racial Justice. Art can be a powerful tool for social justice, as both a catalyst and a vehicle for conversation. Artists and teaching artists recognize the opportunity for art to be used as a method for facilitating dialogue, especially across cultural groups. Organizations in Juneau and across Alaska have been initiating discussions on equity issues, but have not had the local resources available for engaging in the deep learning and institutional reflection necessary to promote widespread change. This project will develop an innovative arts-based racial equity curriculum that will be used to facilitate collaborative learning environments that place the individual experience at the center while establishing institutional commitments and change. Learn more about this and other Special Projects.
---
Stories of Local Philanthropy. Those who give through the Juneau Community Foundation do so for a variety of reasons. Whether they're prompted by a passion for a particular cause, a wish to lend a hand to those in need, a desire to build community, or as a tribute to a loved one, their generosity flows from a common source: people who care. Read more about some of our donors here.
---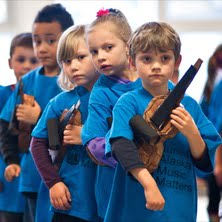 Youth Fund. Supporting local youth is one of the most far-reaching approaches to building a healthy community. Youth programs and activities enrich individual lives and stimulate positive social interaction, while also showing kids the benefits of community organizations and civic participation. Through the Youth Fund, the Foundation seeks to enhance projects and programs that bring people together around the shared goal of providing local kids with the opportunity to participate in cultural, artistic, athletic or academic activities regardless of economic status. Areas of initial focus include promoting equity through the JAMM music program and various STEM opportunities… learn more about the fund!
---
---
No matter the size, a gift to the Juneau Community Foundation is a first step in advancing a cause that matters to you. Find out more about how your donation can help create a healthy, safe, and culturally rich environment in our community.