The Juneau Community Foundation promotes philanthropy and effectively responds to the needs of our community to create a healthy, safe, and culturally rich environment.
---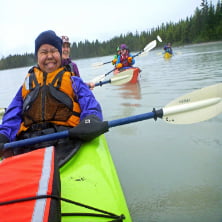 Douglas-Dornan Foundation Fund is accepting applications for funding support from April 1 through June 1, 2019. This Fund offers grants to organizations that benefit and enhance the health, education and welfare of individuals in Southeast Alaska. Learn more.
Simon & Anna Kirk Memorial Scholarships.  Up to $1,700 is available for one female and one male that are current seniors at Juneau Douglas High School, for undergraduate study, vocational school, or supervised apprenticeship training. Scholarships may be renewed for up to four years. Application deadline April 22, 2019.
Alma Harris Scholarship Fund. The Alma Harris Scholarship supports a senior graduating from a Juneau High School to pursue a higher education at a university, college, or vocational school. All graduating seniors from a Juneau High School are welcome to apply. One award, in the amount of $10,000, will be given to the successful applicant. Application deadline April 30, 2019.
Housing First – Phase Two. Juneau Housing First Collaborative is fundraising for Phase Two, which will double the number of units at Forget-Me-Not Manor, a 32-room facility in Lemon Creek. Housing First is a homeless assistance approach that prioritizes providing permanent housing to people experiencing homelessness. Learn more.
---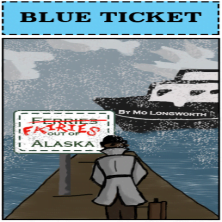 Maureen Longworth's Blue Ticket Theatre Project. This historical fiction play directed by Roblin Gray Davis premiers October 18, 2019 for three weeks at McPhetres Hall, showing true stories of Juneau in the sixties based on playwright Mo Longworth's interviews with over fifty people about what happened to our LGBTQ community back then. Learn more.
Eaglecrest Cabin Project. The Upper Hilda Meadows Cabin is scheduled for construction this summer. Join your friends and neighbors in making this new public use cabin a reality. Learn more.
Art Bus Excursions – Connecting Every Juneau Student to the Arts. Art Bus Excursions are field trips to local arts experiences for our youth. Any Given Child Juneau currently provides annual Arts Bus Excursions for all 2nd, 4th, 5th, 6th and 8th graders, with more in development. Learn more.
Community Concert Organ. "An explosion of harmonic crunchiness" — coming soon to a venue near you! A concert-quality organ was donated to Church of the Holy Trinity. To realize its potential for the Juneau arts community the church must acquire and install 18 speakers and "voice" the organ. Learn more.
To learn about other Community Projects.
---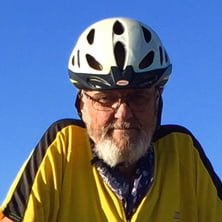 Mike Blackwell, honored by the Foundation as our Philanthropist of the Year for his extraordinary charitable giving in support of Juneau, died this past January. We remember with gratitude Mike's grace and generosity, his legacy of giving back to the town he loved. We miss you, Mike. Please take a moment to learn a bit more about this remarkable man and the Mike Blackwell Memorial Fund. From his obituary: "… and in his acceptance speech upon receiving the Foundation's Philanthropist of the Year award, he was characteristically witty and blunt as he exhorted his fellow Alaskans to do the same. "Brandish your checkbook!" he growled. Then, pointing to the Foundation's Executive Director, he added, "Call Amy…and give it all away." Learn More.
Stories of Local Philanthropy. The Juneau Community Foundation held their annual Philanthropy recognition dinner on September 27, 2018. The event honors outstanding local individuals and businesses who demonstrate commitment to community philanthropy and leadership. Mike Blackwell received the Philanthropist of the Year Award and Sealaska accepted the Philanthropic Business Award. A Nonprofit Organization Award went to JAMHI Health & Wellness for their extraordinary service. Learn more.
---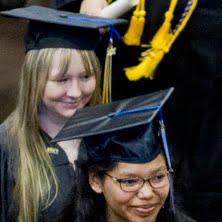 Youth Equity. "We are excited about the Foundation's commitment to Juneau's youth. Increasing equitable access to activities for youth is one step in the process of creating a more equitable community. Healthy activities provide kids with a critical foundation for a healthy life, impacting not only them but our entire community for years to come. We are grateful to be a part of this collaborative effort." Jorden Nigro, Zach Gordon Youth Center. 
More than 1400 Juneau students live in poverty. Partnering with Zach Gordon Youth Center, Juneau School District, youth activity providers, and agencies working with low-income families, we aim to increase participation rates of low-income children in youth activities and camps. Learn more.
Parks, Trails & Recreation Fund. Enhance our trails, revitalize neighborhood parks and recreation areas.
Education Fund. Empower people of all ages, with the skills they need to thrive and flourish.
Arts Vibrancy Endowment. Support our vibrant arts scene and rich cultural history for generations to come.
---
---
No matter the size, a gift to the Juneau Community Foundation is a first step in advancing a cause that matters to you. Find out more about how your donation can help create a healthy, safe, and culturally rich environment in our community.