The Juneau Community Foundation was created to promote philanthropy and effectively respond to the needs of our community to create a healthy, safe, and culturally rich environment.
---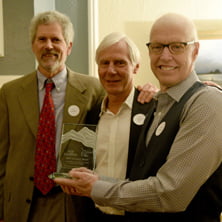 Ken Leghorn Receives Founders' Award. The Juneau Community Foundation recently bestowed it's Founders' Award to Ken Leghorn in recognition of "a lifetime of achievement and service to Juneau and Alaska". More than 200 people filled the Governor's House to honor Ken's enduring commitment to community and philanthropy and his extraordinary 40-year body of work supporting Alaska's people and wild places. To learn more.
---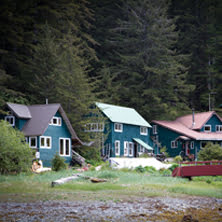 Inian Islands Institute is raising funds to purchase a beautiful and remote 5-acre homestead in the heart of the Southeast Alaskan wilderness. Locally known as the Hobbit Hole, this place was a major Tlingit summer camp, and more recently a fishermen's haven of deep importance to the local communities. This project will help make it a permanent home for this institute for education, research, and community. Learn more.
---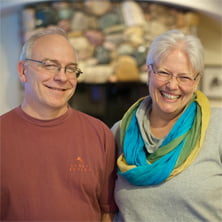 Those who give through the Juneau Community Foundation do so for a variety of reasons. Whether they're prompted by a passion for a particular cause, a wish to lend a hand to those in need, a desire to build community, or as a tribute to a loved one, their generosity flows from a common source: people who care. Read more about some of our donors here.
---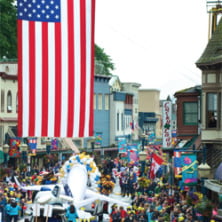 No matter the size, a gift to the Juneau Community Foundation is a first step in advancing a cause that matters to you. Find out more about how your donation can help create a healthy, safe, and culturally rich environment in our community.
---
---