Twin Lakes Playground
To support the project donate here:
---
The Juneau Community Foundation was created to promote philanthropy and effectively respond to the needs of our community to create a healthy, safe, and culturally rich environment.
---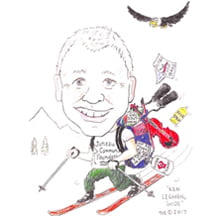 Ken Leghorn – founding member of the Juneau Community Foundation. Your vision, guidance, generosity and grace are enduring gifts that will continue to lead us and be treasured by all. In celebrating Ken's life and contributions, we are taking note of Julie York Coppens inspiring words and call to action: Be Like Ken. We too are encouraging you to honor Ken by reveling in the things you love, sharing your time with those you love, and to making our community a better place to live. Learn more.

On March 1, 2017, Ken received the JCF Founders' Award. To see the program video: https://youtu.be/1_vlzsf7roM. Ken's speech on the power of giving, and giving big, begins at the 26 minute mark.
---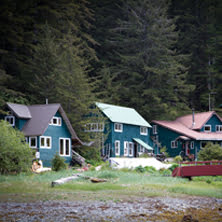 Inian Islands Institute is raising funds to purchase a beautiful and remote 5-acre homestead in the heart of the Southeast Alaskan wilderness. Locally known as the Hobbit Hole, this place was a major Tlingit summer camp, and more recently a fishermen's haven of deep importance to the local communities. This project will help make it a permanent home for this institute for education, research, and community. Learn more.
---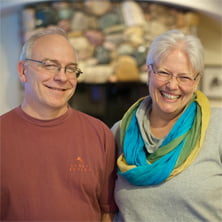 Those who give through the Juneau Community Foundation do so for a variety of reasons. Whether they're prompted by a passion for a particular cause, a wish to lend a hand to those in need, a desire to build community, or as a tribute to a loved one, their generosity flows from a common source: people who care. Read more about some of our donors here.
---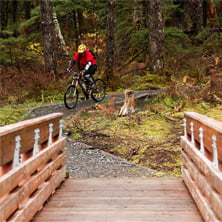 Parks, Trails & Recreation Fund. The spectacular natural beauty that surrounds us in Juneau is frequently cited as one of the best things about living here. The Foundation builds on that strength by supporting opportunities for outdoor and indoor recreation enthusiasts of all backgrounds and ages. Through the Parks, Trails & Recreation Fund, we seek to enhance our world class trail system and revitalize neighborhood parks and recreation areas. Treadwell Ditch Trail, Auke Lake recreation area, new wilderness cabins…learn more!
---
---
No matter the size, a gift to the Juneau Community Foundation is a first step in advancing a cause that matters to you. Find out more about how your donation can help create a healthy, safe, and culturally rich environment in our community.